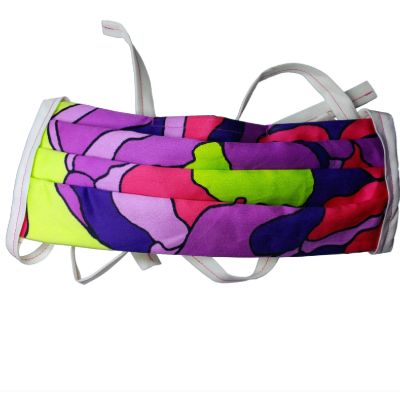 All face masks shipped with sunshine! Made in Florida, USA.

The House of Perna says...
We designed these masks under the guidance of multiple medical professionals based on an existing pattern. Masks are cotton fabric and lined with non-woven filter to help filter contaminants. All masks use ties to allow them to securely fit as many people as possible, helping protect those on the front lines.
Find out how to stay safe, make or buy your own masks and how to wear them in our latest guide.
This is a "best effort" guide and should not be construed as medical information. See your doctor or a medical professional for medical information. We don't make money from any of the links on this page and are providing them as a courtesy. We don't make any warranties or representations for any of the links or information herein. If there is anything incorrect please use our contact information provided above and we'll do our best to correct as soon as possible.
♡♡♡ your friends at A Little Drive © 2020