Staceface Protective Face Mask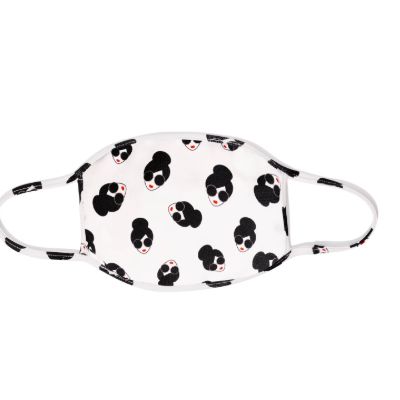 Protective face mask in jersey material, Staceface print throughout Double layered; ability to remove stitching and add a filter if desired Mask height: 5 ¾" Mask width: 8" Strap length: 6 ¼" Jersey: 96% Viscose, 4% Elastane (stretch)

Alice and Olivia says...
For every mask sold, we are donating one to communities in need. Wearing masks is our shared responsibility to protect each other and reduce community transmission. Let's #MaskTogether and show support for those combatting this crisis on the front lines.
Find out how to stay safe, make or buy your own masks and how to wear them in our latest guide.
This is a "best effort" guide and should not be construed as medical information. See your doctor or a medical professional for medical information. We don't make money from any of the links on this page and are providing them as a courtesy. We don't make any warranties or representations for any of the links or information herein. If there is anything incorrect please use our contact information provided above and we'll do our best to correct as soon as possible.
♡♡♡ your friends at A Little Drive © 2020