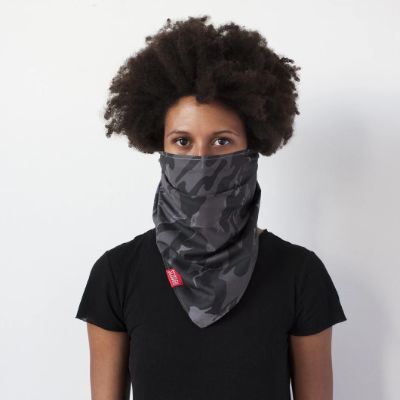 The Scough not only shows everyone you are practicing good social distancing but also features an activated carbon barrier hidden inside good for up to 90 days with refills available.

Scough says...
Bring fresh air everywhere! Wearing a Scough camo bandana lets everyone know you're practicing good social distancing. We appreciate it!. Scough is a great barrier to help you cough consciously and breathe thoughtfully. Gray Camo Bandana. Pattern may vary from one shown on photo. Actual colors may vary from the color on your screen due to the variations in screen settings. Please note: This is pre-order only. We hope to ship in 4-6 weeks as factories and production are allowed to operate.
Find out how to stay safe, make or buy your own masks and how to wear them in our latest guide.
This is a "best effort" guide and should not be construed as medical information. See your doctor or a medical professional for medical information. We don't make money from any of the links on this page and are providing them as a courtesy. We don't make any warranties or representations for any of the links or information herein. If there is anything incorrect please use our contact information provided above and we'll do our best to correct as soon as possible.
♡♡♡ your friends at A Little Drive © 2020