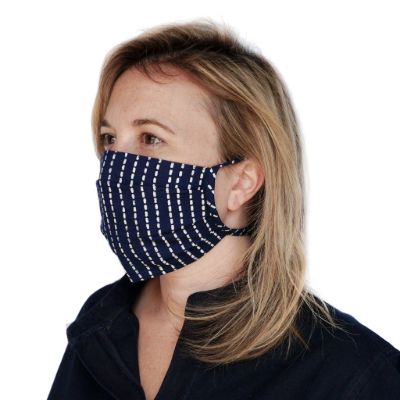 • Two layers of 100% woven cotton minimize heat-trapping • Embedded copper nose band bends for a snug, custom fit (and reduces eyewear fogging) • Built-in pocket lets you add your own filter • Washable and reusable

Rendall Co says...
Our premium accordion-folded mask in the tie-back style, the Sentry gives full, comfortable coverage. • Adjustable ties allow Sentry to hang from your neck when not in use • Roomy construction leaves enough give to wear Sentry over an N-95 respirator
Find out how to stay safe, make or buy your own masks and how to wear them in our latest guide.
This is a "best effort" guide and should not be construed as medical information. See your doctor or a medical professional for medical information. We don't make money from any of the links on this page and are providing them as a courtesy. We don't make any warranties or representations for any of the links or information herein. If there is anything incorrect please use our contact information provided above and we'll do our best to correct as soon as possible.
♡♡♡ your friends at A Little Drive © 2020