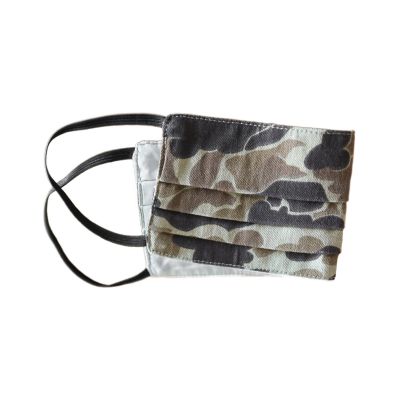 One size fits most, Reusable and machine washable, Original Camo material, Made in the USA of globally sourced materials

Ball and Buck says...
These reusable cotton masks are finished in our Original Camo for you to represent your sporting values whenever you need to cover up. These are not medical grade masks and should not be used as such. Rather these masks are meant to provide some level of protection for the transmission of water droplets for non-medical personnel as to not take medical grade supplies from doctors on the front lines. These masks can also be used for projects around the house such as sanding sawing. In the medical field, we have been advised that this style mask has been used as a protective cover placed over a medical grade mask to prolong the usable life of the medical grade mask.
Find out how to stay safe, make or buy your own masks and how to wear them in our latest guide.
This is a "best effort" guide and should not be construed as medical information. See your doctor or a medical professional for medical information. We don't make money from any of the links on this page and are providing them as a courtesy. We don't make any warranties or representations for any of the links or information herein. If there is anything incorrect please use our contact information provided above and we'll do our best to correct as soon as possible.
♡♡♡ your friends at A Little Drive © 2020