Organic Cotton Masks - Buy 1 - Give 1
by Aplat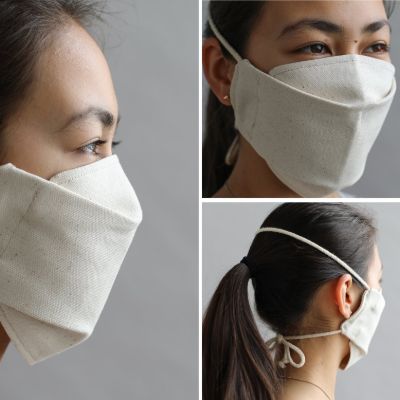 100% organic cotton, high quality 10oz canvas - Durable double-layer construction - Area to insert a disposable coffee filter

Aplat says...
- Comfortable over the head adjustable strap - Form fitting design - one size fits all - 100% organic cotton, high quality 10oz canvas - Durable double-layer construction - Area to insert a disposable coffee filter - Color will vary based on available material - 100% plastic and elastic free - Zero waste design made from offcuts - Sewn with care in San Francisco
Find out how to stay safe, make or buy your own masks and how to wear them in our latest guide.
This is a "best effort" guide and should not be construed as medical information. See your doctor or a medical professional for medical information. We don't make money from any of the links on this page and are providing them as a courtesy. We don't make any warranties or representations for any of the links or information herein. If there is anything incorrect please use our contact information provided above and we'll do our best to correct as soon as possible.
♡♡♡ your friends at A Little Drive © 2020