Organic Cotton Face Masks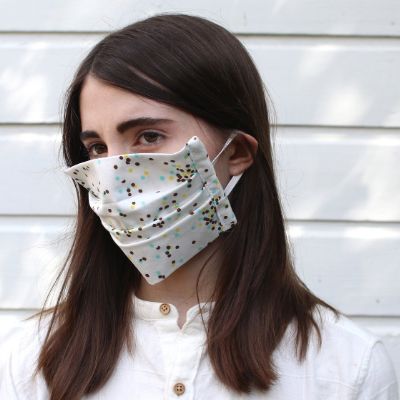 Masks are reusable and washable. For best practices, hand- or machine-wash in cold water after every use, and line dry or tumble dry low.

Plover Organic says...
We are using remnants of our heaviest cotton twill to make zero-waste face masks suitable for everyday use. These are non-medical grade masks, using pleated, doubled 100% GOTS-certified organic cotton twill, with behind-the-ear elastic. Masks are sold individually.
Find out how to stay safe, make or buy your own masks and how to wear them in our latest guide.
This is a "best effort" guide and should not be construed as medical information. See your doctor or a medical professional for medical information. We don't make money from any of the links on this page and are providing them as a courtesy. We don't make any warranties or representations for any of the links or information herein. If there is anything incorrect please use our contact information provided above and we'll do our best to correct as soon as possible.
♡♡♡ your friends at A Little Drive © 2020