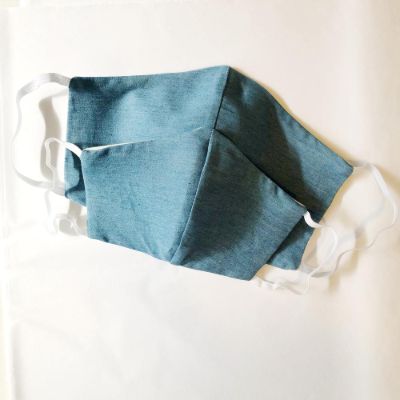 Chambray cotton with cotton lining. (Machine Wash, dry on low heat) with elastic ear loops

Ripley Rader says...
t's not a mask. It's a mission. It's the LOOK GOOD DO GOOD Mask Campaign. For every mask you buy, we donate two to at-risk patients and healthcare workers in need. This was all born out of the mask challenge Ripley began 2 weeks ago where she made 100 masks in 2 days! We were blown away by the amount of nurses and healthcare workers who've reached out to us in desperate need of masks so we launched this campaign to not only be able to produce thousands more than we could do on our own, but also provide work to our family-owned factory and their employees.
Find out how to stay safe, make or buy your own masks and how to wear them in our latest guide.
This is a "best effort" guide and should not be construed as medical information. See your doctor or a medical professional for medical information. We don't make money from any of the links on this page and are providing them as a courtesy. We don't make any warranties or representations for any of the links or information herein. If there is anything incorrect please use our contact information provided above and we'll do our best to correct as soon as possible.
♡♡♡ your friends at A Little Drive © 2020