Kawaii Kuma Bear Snout Fashion Face Mask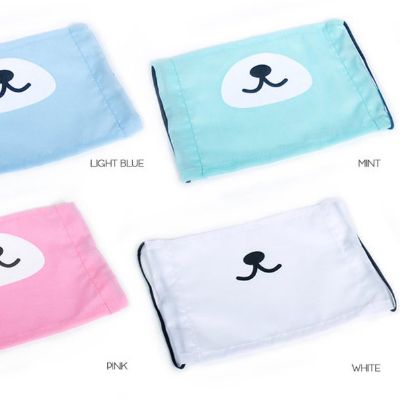 Screen printed masks of a Kawaii Kuma Bear Snout on a cotton mask with polyester straps.

LokisaFashion says...
Our face masks are screen-printed and sewn with care and attention. We make them here in California - USA! The light-weight material allows for easy breathability and comfortable wear. • Cotton/ Poly blend • Adjustable elastic tie strings • Single-layered • Choose from single-layer or double-layer/ pocket • Size & Fit: One size fits all. If the mask appears too big, simply tie the strings shorter and the mask will become smaller. Fold the bottom part of the mask under as needed.
Find out how to stay safe, make or buy your own masks and how to wear them in our latest guide.
This is a "best effort" guide and should not be construed as medical information. See your doctor or a medical professional for medical information. We don't make money from any of the links on this page and are providing them as a courtesy. We don't make any warranties or representations for any of the links or information herein. If there is anything incorrect please use our contact information provided above and we'll do our best to correct as soon as possible.
♡♡♡ your friends at A Little Drive © 2020