Get T-Masks (Individual)
by Tmasks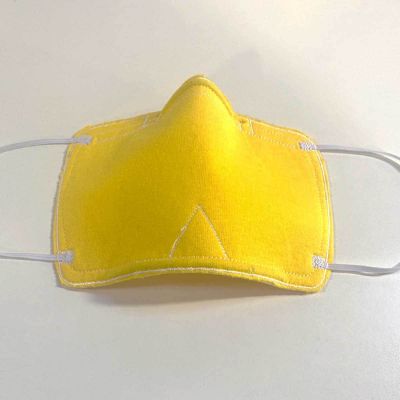 2-Ply 6oz Pre-Shrunk 100% Cotton Fabric, Polyester based filter built into the mask for an additional layer of support, Adjustable nose and chin clamp, Tapered fit for good connection to face at chin, Machine washable / reusable
Tmasks says...
You have the option of adding a "donation" to your order to help us give masks to people in need. + Each purchase will help our team make more masks so we can donate to people who need them. + Every pack of four you buy will allow us to make and GIVE AWAY TWO masks. + We will give a shout out to every person who supports us. + We promise all funds will be used to give away masks and to support our team as we power through the challenges of this global pandemic.
Find out how to stay safe, make or buy your own masks and how to wear them in our latest guide.
This is a "best effort" guide and should not be construed as medical information. See your doctor or a medical professional for medical information. We don't make money from any of the links on this page and are providing them as a courtesy. We don't make any warranties or representations for any of the links or information herein. If there is anything incorrect please use our contact information provided above and we'll do our best to correct as soon as possible.
♡♡♡ your friends at A Little Drive © 2020