Fun Facade Mask Five Pack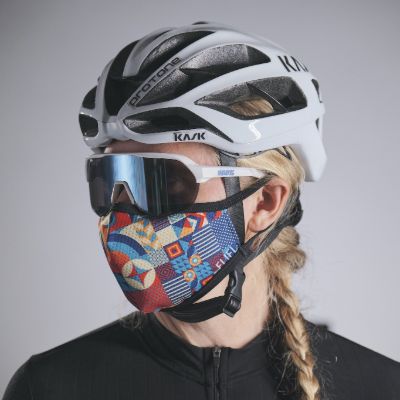 Available in assorted colors and size Small and Large. Made in Eliel's San Diego, California factory

Eliel Cycling says...
Sure, they look great, are fun and will make you stand out in any crowd, but nothing says "I heart you" more in this day and age than a Fun Facade. In fact, they come in five packs so you can share the fun, love and protection with those you love or fear for most. While these are made to adorn your mug throughout the day, their breathability makes them easy to wear on the bike for that added bit of respect while out working on your TT.
Find out how to stay safe, make or buy your own masks and how to wear them in our latest guide.
This is a "best effort" guide and should not be construed as medical information. See your doctor or a medical professional for medical information. We don't make money from any of the links on this page and are providing them as a courtesy. We don't make any warranties or representations for any of the links or information herein. If there is anything incorrect please use our contact information provided above and we'll do our best to correct as soon as possible.
♡♡♡ your friends at A Little Drive © 2020