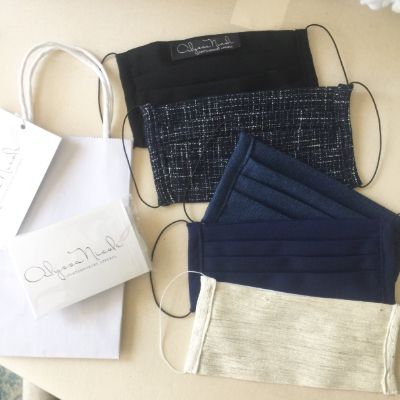 This mask is carefully handcrafted out of sustainably sourced charmeuse and cotton gauze lining.

Alyssa-Nicole says...
Alyssa Nicole is donating handcrafted masks to our friends and family that work in the medical field. First class mail priority shipping or contact free curbside pick up in San Francisco, CA. All proceeds from mask purchases will cover cost for mask materials and shipping costs to healthcare workers.
Find out how to stay safe, make or buy your own masks and how to wear them in our latest guide.
This is a "best effort" guide and should not be construed as medical information. See your doctor or a medical professional for medical information. We don't make money from any of the links on this page and are providing them as a courtesy. We don't make any warranties or representations for any of the links or information herein. If there is anything incorrect please use our contact information provided above and we'll do our best to correct as soon as possible.
♡♡♡ your friends at A Little Drive © 2020