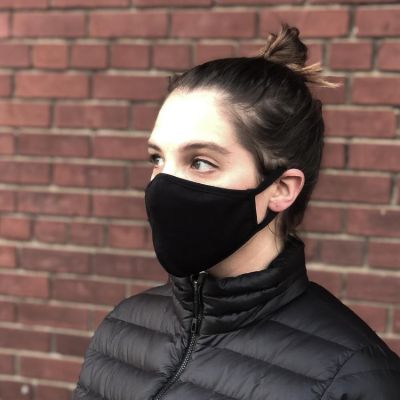 Cotton mask with elastic ear loops. 4 Layer construction. They can be washed or UV sterilized.

Inside Line Equipment says...
ILE products are made from USA sourced materials, and designed with strength and simplicity in mind. Sewn with the best machines and skilled operators, ILE makes bags that last. This month we have pivoted to making protective face masks from densely woven cotton fabric. We are distributing these to local front-line workers, as fast as we can get them sewn up. Handmade in Berkeley California since 2012.
Find out how to stay safe, make or buy your own masks and how to wear them in our latest guide.
This is a "best effort" guide and should not be construed as medical information. See your doctor or a medical professional for medical information. We don't make money from any of the links on this page and are providing them as a courtesy. We don't make any warranties or representations for any of the links or information herein. If there is anything incorrect please use our contact information provided above and we'll do our best to correct as soon as possible.
♡♡♡ your friends at A Little Drive © 2020