Face Mask Cover - Assorted Colors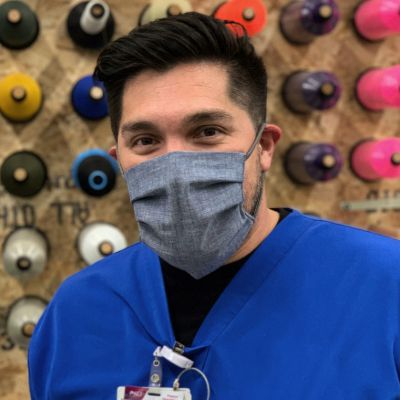 Non-medical-grade face mask covers made by a cut and sew crew in Costa Mesa, California.

The Brown Buffalo says...
Across the nation, Medical Professionals and First Responders are running low on the protective face masks needed to do their jobs safely. With this supply shortage, our local community law enforcement, firefighters and healthcare centers reached out to ask us to assist in making more of these masks. Our company is a U.S.-based cut & sew operation that have the ability to make a simple, non-medical-grade face mask cover to assist these incredible individuals. It's pretty unique when there is one universal product that many people, from many brands are all sharing how to create. Face masks covers are being produced from companies and creative people all over the world, and these processes are being shared via IG, FB, FaceTime, Skype, Zoom, websites, and more. There are no "secrets" being withheld, and we are all working toward the same goal: just help. There are no borders. There are no oceans. There are no rivers. We're all as one, just trying to solve a medical supply shortage during a worldwide pandemic. Were working hard for our law enforcement, firefighters and healthcare workers here, and across the globe, reaching out to everyone who has the means to help. I mean hell, over half of us don't even have jobs anymore, we're just doing what we can with our strengths. Our goal is to produce as many a week as possible with a skeleton crew of us sewers.
Find out how to stay safe, make or buy your own masks and how to wear them in our latest guide.
This is a "best effort" guide and should not be construed as medical information. See your doctor or a medical professional for medical information. We don't make money from any of the links on this page and are providing them as a courtesy. We don't make any warranties or representations for any of the links or information herein. If there is anything incorrect please use our contact information provided above and we'll do our best to correct as soon as possible.
♡♡♡ your friends at A Little Drive © 2020