Face Mask - Random Fabric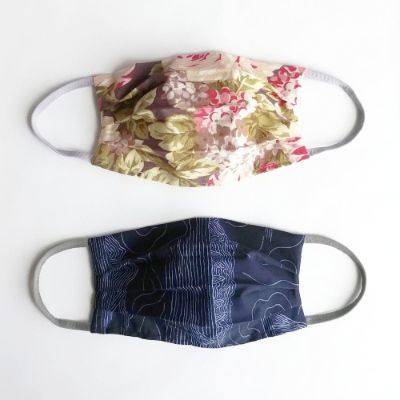 Has an opening on the top to insert any necessary lining. Adult Size: 8" wide, when extended 6.25" tall Child Size: 6.5" wide, when extended 5.75" tall Actual dimensions may vary. 100% cotton Not medical grade

The Ivy and Co says...
Fabrics will be chosen at random appropriate to the variant size & gender you select. Masks will have either elastic loops or jersey knit ties. We cannot take custom requests at this time. Has an opening on the top to insert any necessary lining. Our "Face Mask Project" is keeping our staff working during this time.
Find out how to stay safe, make or buy your own masks and how to wear them in our latest guide.
This is a "best effort" guide and should not be construed as medical information. See your doctor or a medical professional for medical information. We don't make money from any of the links on this page and are providing them as a courtesy. We don't make any warranties or representations for any of the links or information herein. If there is anything incorrect please use our contact information provided above and we'll do our best to correct as soon as possible.
♡♡♡ your friends at A Little Drive © 2020