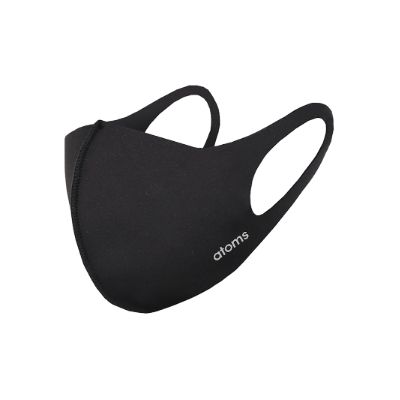 Shoe maker, Atoms, has turned their attention to masks to help out during this time. These are reusable, neoprene, copper yarn lined masks in a variety of sizes and colors that claim a 30-hand wash lifecycle. A portion of sales will be donated to charity.

Atoms says...
Comfortable neoprene mask lined with anti-microbial copper yarn, and hand washable up to 30 times. Each mask comes with a lanyard and a pouch for safe storage. For every mask sold, we will donate one mask. Atoms is not planning to make a profit from mask sales. We have priced the mask to cover the costs for us so we can continue to make masks at scale. Our masks are made in South Korea and currently en route to our fulfillment center and will begin shipping as early as April 21 for black color and April 27 for all other colors.
Find out how to stay safe, make or buy your own masks and how to wear them in our latest guide.
This is a "best effort" guide and should not be construed as medical information. See your doctor or a medical professional for medical information. We don't make money from any of the links on this page and are providing them as a courtesy. We don't make any warranties or representations for any of the links or information herein. If there is anything incorrect please use our contact information provided above and we'll do our best to correct as soon as possible.
♡♡♡ your friends at A Little Drive © 2020