Everyday Mask with Filter Pocket, Get One Give One
by joshu.org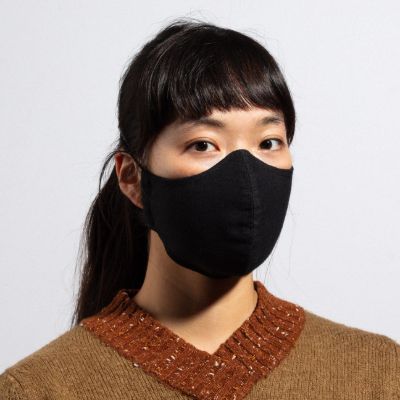 The reusable Everyday Mask is made with 100% cotton material in two layers. The design fits over the nose and under the chin making it both comfortable and full coverage. The high quality shock cord is easily adjustable and fits over the head or can be cut in half to fit over each ear. This design makes it easy to pull off and wear around the neck without taking the mask off your head.

joshu.org says...
This version of the reusable Everyday Mask is made with an inside pocket to place a filter material of your choice. The pocket can fit a filter up to 3.5 x 6". A single use non-woven fabric (such as paper towel or HEPA filter) can be inserted in the pocket. The non-woven material further helps keep your droplets from becoming airborne. The inspiration for this comes from Dr Chen Xiaoting.
Find out how to stay safe, make or buy your own masks and how to wear them in our latest guide.
This is a "best effort" guide and should not be construed as medical information. See your doctor or a medical professional for medical information. We don't make money from any of the links on this page and are providing them as a courtesy. We don't make any warranties or representations for any of the links or information herein. If there is anything incorrect please use our contact information provided above and we'll do our best to correct as soon as possible.
♡♡♡ your friends at A Little Drive © 2020