DryFlx+ Balaclava
by Buff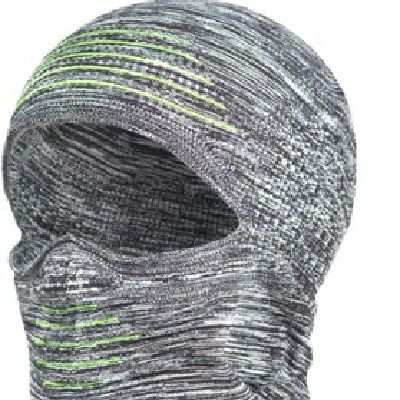 Buff is known for their multifunctional headgear and now people have been repurposing their headgear to help protect against coronavirus too. We would place it in the category of a scarf.

Buff says...
- 4-Way Ultra Stretch technology offers advanced elasticity, fabric recovery and comfort with an articulated mask design,, - Transfers moisture away from the body to help keep you dry and comfortable - Regulated zones reduce heat loss while increasing breathability and wicking away moisture - 1-piece knit has no seams to increase next-to-skin comfort and reduce irritating hot spots - Reflective elements improve visibility in low light
Find out how to stay safe, make or buy your own masks and how to wear them in our latest guide.
This is a "best effort" guide and should not be construed as medical information. See your doctor or a medical professional for medical information. We don't make money from any of the links on this page and are providing them as a courtesy. We don't make any warranties or representations for any of the links or information herein. If there is anything incorrect please use our contact information provided above and we'll do our best to correct as soon as possible.
♡♡♡ your friends at A Little Drive © 2020