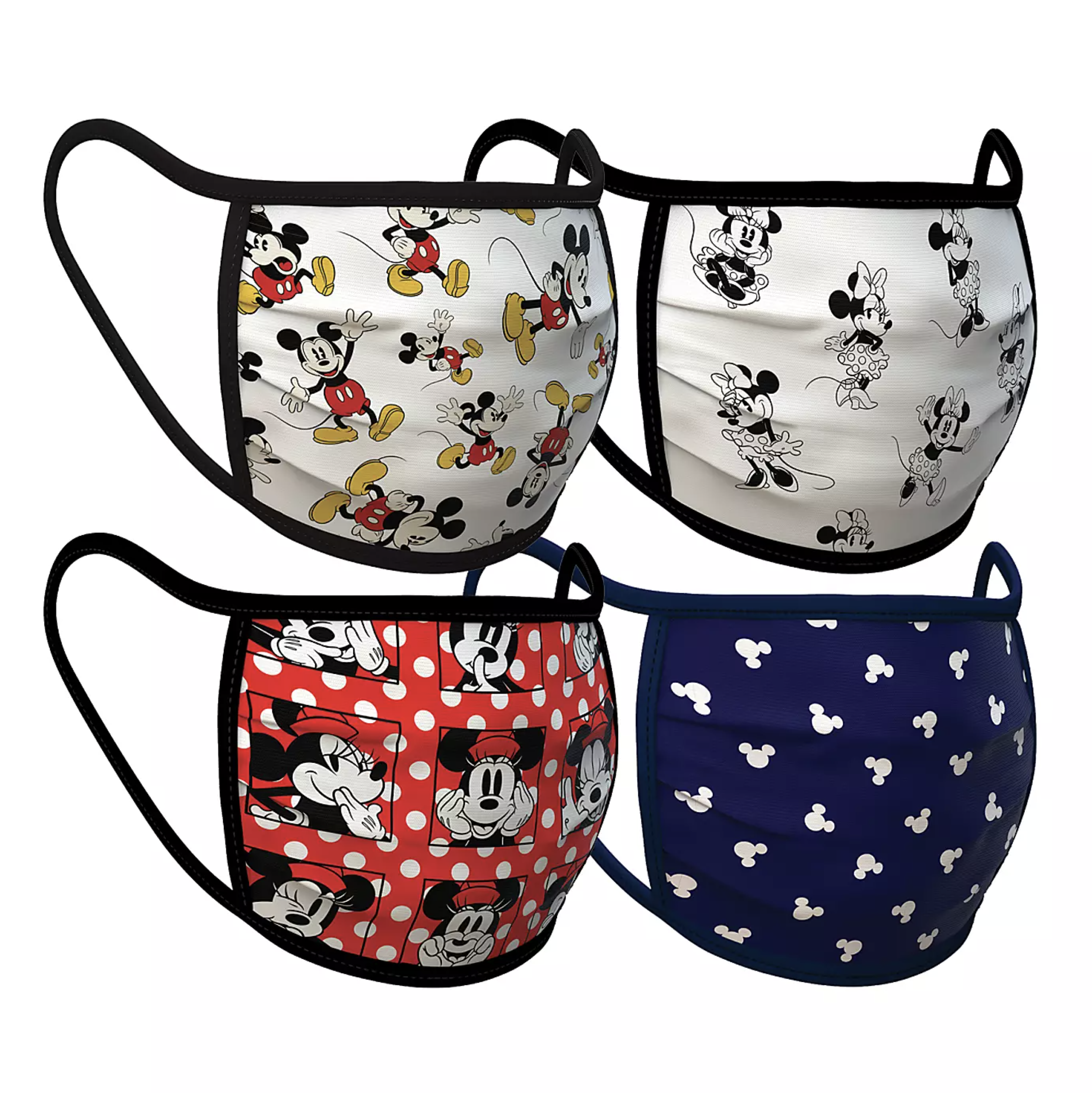 Four different designs. Designs include allover Mickey figure, allover Minnie figure, Minnie face with polka dots, and allover Mickey icons. Front: polyester, Middle and Back: cotton Binding: cotton/elastane, Exclusive of decoration, Imported

Disney says...
- Set includes four face masks* - Please refer to the face mask dimensions for specific sizing measurements - Not for Surgical or Industrial Use - Not a Toy. Use under adult supervision. Not intended for children under 4 years of age - Disney's cloth face masks align with the FDA's recommendations on non-surgical, non-industrial grade face masks.**
Find out how to stay safe, make or buy your own masks and how to wear them in our latest guide.
This is a "best effort" guide and should not be construed as medical information. See your doctor or a medical professional for medical information. We don't make money from any of the links on this page and are providing them as a courtesy. We don't make any warranties or representations for any of the links or information herein. If there is anything incorrect please use our contact information provided above and we'll do our best to correct as soon as possible.
♡♡♡ your friends at A Little Drive © 2020