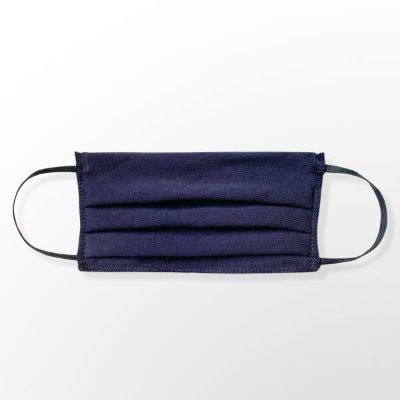 - Made from double layer of 100% organic cotton jersey from Turkey - Option to add a filter via pocket - Masks are secured with elastic loops that go over the ears - One size, measure 7.75" in width, adjustable in height due to pleats - May vary in color - Machine wash cold, tumble dry low

For Days says...
Our initiative: We're redirecting factory hours to sew masks for those who need them, including healthcare workers, postal workers and those in other essential professions. We're partnering with the city of LA to get these to those who need them the most. Cotton masks can be helpful to frontline workers when other PPE is not available and can be used over N95 masks to extend their use.
Find out how to stay safe, make or buy your own masks and how to wear them in our latest guide.
This is a "best effort" guide and should not be construed as medical information. See your doctor or a medical professional for medical information. We don't make money from any of the links on this page and are providing them as a courtesy. We don't make any warranties or representations for any of the links or information herein. If there is anything incorrect please use our contact information provided above and we'll do our best to correct as soon as possible.
♡♡♡ your friends at A Little Drive © 2020