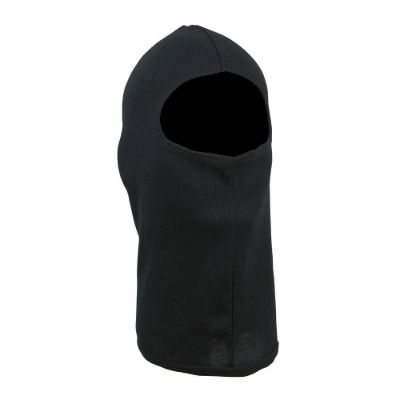 The most bare bones and cheapest of the bunch, this is intended to protect you from the cold on a job site or riding a motorcycle. Think of it like a scarf, not like a surgical mask.

Raider says...
Protect your face and neck from the cold winds with the Balaclava Face Mask. Most helmets fit with the Face Mask, so you can stay warm and ride with your current helmet. Made from a polyester and cotton blend that is machine washable and dryer safe to ensure easy maintenance. - 65 % polyester, 35 % cotton - Machine washable and dryable - Can be worn comfortably under most helmets without changing helmet size - Protects face and neck from cold winds - Counter top display included when purchased in case-quantity of 25 - 1-sizes fits all
Find out how to stay safe, make or buy your own masks and how to wear them in our latest guide.
This is a "best effort" guide and should not be construed as medical information. See your doctor or a medical professional for medical information. We don't make money from any of the links on this page and are providing them as a courtesy. We don't make any warranties or representations for any of the links or information herein. If there is anything incorrect please use our contact information provided above and we'll do our best to correct as soon as possible.
♡♡♡ your friends at A Little Drive © 2020