Anti-Pollution Breathable Face Mask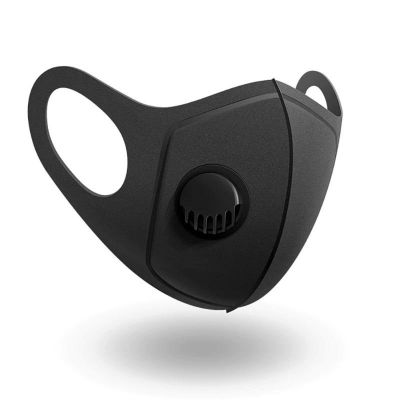 1 x PM 2.5 Filter is included with the mask
Dustproof Masks says...
Delicate & Comfortable Material, Convenient Hook Strap, Flexible Nose Clip, Double Exhalation Valves, Perfect For Pm 2.5 Filters, Easy To Replace The Filter Breathing is a natural part of life. However, when the air you are breathing in is not clean because of airborne particles, smoke, and other contaminants, the whole process turns to be life-threatening for you. That's why we started early 2018 our journey on producing our anti-dust and anti-pollution high quality face masks and filters that will let you breathe safely once again with . We created DustProofMasks as a way to deliver the greatest most high-quality problem-solving product to your front door.
Find out how to stay safe, make or buy your own masks and how to wear them in our latest guide.
This is a "best effort" guide and should not be construed as medical information. See your doctor or a medical professional for medical information. We don't make money from any of the links on this page and are providing them as a courtesy. We don't make any warranties or representations for any of the links or information herein. If there is anything incorrect please use our contact information provided above and we'll do our best to correct as soon as possible.
♡♡♡ your friends at A Little Drive © 2020