2020 Rick Sanchez Face Mask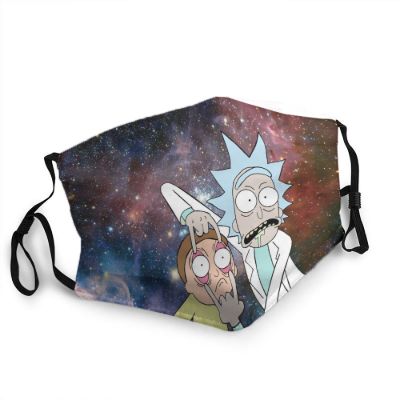 Fun design from the popular cartoon Rick and Morty. 100% polyester fiber (polyester) with inner Pocket for filling PM2.5 filter (1 filter included)

Rick and Morty Stuff says...
Very soft, breathable, water-proof, washable, with buttons to adjust the tightness, you can change its length according to their own facial contour, to avoid leaving marks on the face. It can protect your face and lips from smoke, cold, allergies, fog and haze, exhaust gas and low temperature, allergic substances and so on. (non-surgical mask) Suitable for cycling, camping, running, traveling, climbing and daily use.
Find out how to stay safe, make or buy your own masks and how to wear them in our latest guide.
This is a "best effort" guide and should not be construed as medical information. See your doctor or a medical professional for medical information. We don't make money from any of the links on this page and are providing them as a courtesy. We don't make any warranties or representations for any of the links or information herein. If there is anything incorrect please use our contact information provided above and we'll do our best to correct as soon as possible.
♡♡♡ your friends at A Little Drive © 2020